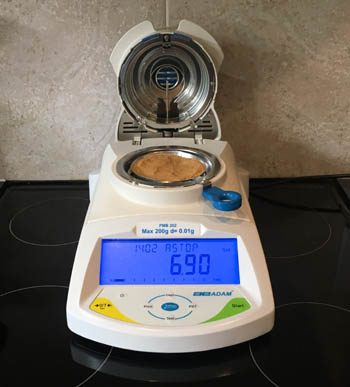 We bake by hand using fresh ingredients. Hand baking means we don't need to add anything to ensure the dough goes through machinery. It means are ingredients are solely for the purpose of making the best biscuit possible. We test every single batch to make sure it comes up to scratch. At least 5 biscuits are tasted, moisture tested (to ensure optimum moisture balance and prevent them spoiling too soon). Barney used to do a final taste test, but now he's no longer with us, his friends get that job.
Our air-dried treats are simple. The meat arrives from our network of local artisan farmers; we slice them into thin strips and place them into our dryers for several hours on a very low heat.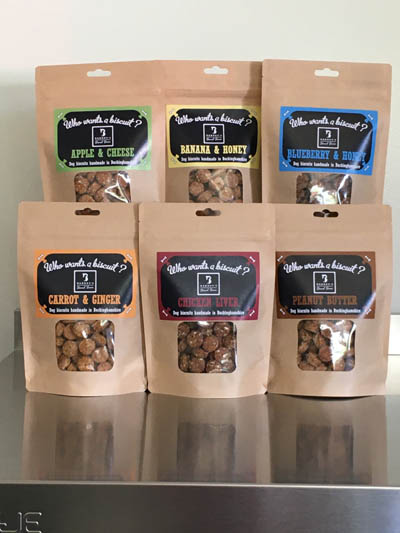 We then hand pack all biscuits to make sure there is at least 150g in each packet. As we hand cut each biscuit, they are all slightly different weights, so the final amount of biscuits per pack may vary. As the biscuits are packed they are visually checked one last time. Then sealed and dispatched or transported to events. The air-dried treats are moisture tested, vacuum packed and sealed into their outer box and are ready to go.
At all the events we go to, we allow dogs to taste test our treats to ensure they like them before you buy a pack. You can be sure you'll never have an old pack of Barney's Biscuit Boxes treats at the back of the cupboard (unless you forgot they are there, and we doubt your 4-legged family member would let that happen!)